Home

     WELCOME TO ST MARK'S WEBSITE
Working with the parishes of St. Aidan's, Brookfield and St. Thomas the apostle , Jobstown
=================================================================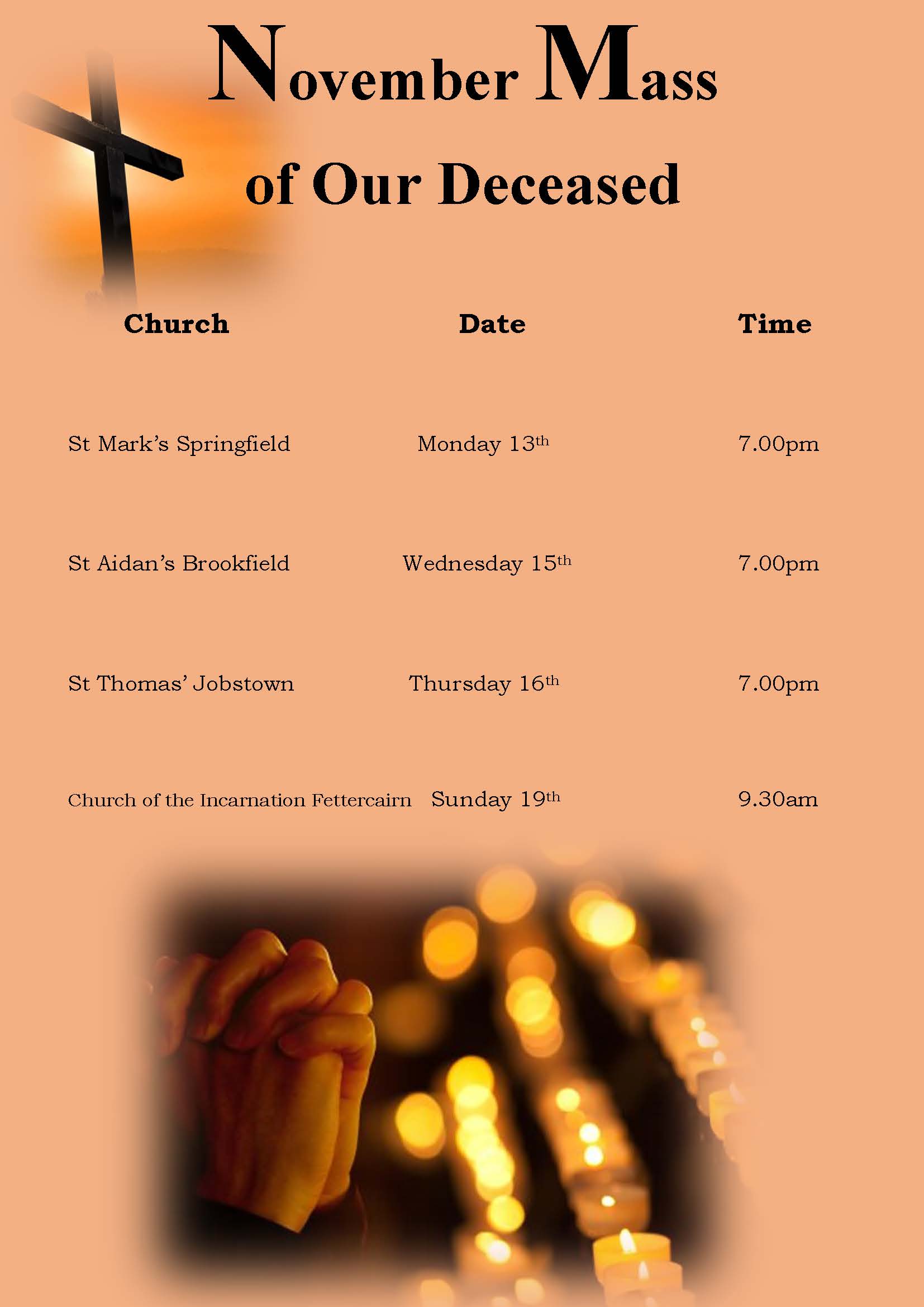 NEW BAPTISM POLICY FOR FIRST COMMUNION AND  CONFIRMATION CERMONIES 2024:

Dear Friends,
We are sharing with you THE SYNOD FEEDBACK FORM which is the fruit of deep listening from the two meetings, held in Brookfield Community centre last month.
Thank you to Those of you who were able to join us. We are sure, that there were many of you, who couldn't make it because of the Family and work commitments. We are grateful to One and All.
We would like to express a special word of thanks to the small group leaders – Gail Sheridan, Don Harper, Pacelli O'Rourke, Joy Powell, Valerie Warren and Sr. Maureen Ferguson, for their commitment and leadership and the input in collating the responses!
We are also extremely grateful to the Brookfield Community centre staff and volunteers, especially to the manager Sandra Lambert and assistant Manager Patrick Ryan for your efficient help , support and a cheerful heart from the booking of the venue to the end of second gathering. May you All remain blessed for your kindness and a great work in our wider community!
Your Faithfully,
Synod Animators:
Matthew Obamwonyi,
Sr. Clare Dawson,
Deacon Derek Leonard
& parish pastoral worker Saule Cameron.
CLICK on the BLUE TEXT below to access the Feedback Form
—————————————————————————————————–
ARCHBISHOP FARRELL, LIVING THE HOPE OF EASTER
"Easter is not just some date, but the meeting with Jesus that restores our lives, and rekindles the hope every person needs." – Archbishop Dermot Farrell
Archbishop Farrell has released his Easter 2022 Pastoral Letter, Living the Hope of Easter. It can be read at https://dublindiocese.ie/living-the-hope-of-easter/. A video of Archbishop Farrell reading from his pastoral letter can be watched at https://youtu.be/TdWLWj_lCEU/.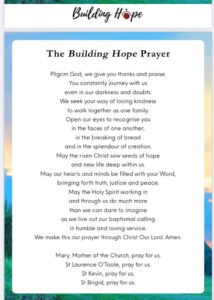 Praying with Scripture at Home – 24th July 2022
MAD Compliment your Mirror Day
Reflection on the feast of the Sacred Heart
Family Passing on the Faith – Resource
Rathcoole Parish – Stations of the Cross
St. Mark's Church
Monday – 7pm
Tuesday -10am
Wednesday- Lay Led Liturgy of the Word
Thursday – 10am with Exposition of the Blessed Sacrament and Benediction at 12.30pm
Friday – 7pm
Saturday Evening (vigil) – 6.30pm
Sunday – 12.30pm
Church of the Incarnation, Fettercairn
Sunday – 9.30am
St. Thomas' Church, Jobstown
Sunday – 11.30am
St. Aidan's Church, Brookfield
Sunday – 10.30am
Confessions
The sacrament of confession is available on the First Saturday of every month from 9.00am-9.55am or on request to any of the Priests celebrating mass.