Hearers of the Word: Jesus was humbler yet, even to accepting death
From Coventry Cathedral
Welcome
Palm Sunday raises the curtain on the drama of Holy Week, as we celebrate the great events that give us new life in Christ. In spite of the current restrictions, we can still celebrate, albeit in a different way. Whatever we do, the important thing is to get to the heart of the matter: God's extraordinary love for us all. It is a blessing that the Gospel of John is so prominent in Holy Week.
Here's my own compact summary of what the Fourth Gospel teaches about salvation.
The creator God has healed humanity of death by sending his Son in an act of self-emptying and loving service, setting us free from the power of death and sin. God's loving therapy is a new Passover and a new creation, enacted in us by the Holy Spirit.
To explore that extraordinary grace, may I suggest a slow reading of the very first couple of verses of John 13, taken in conjunction with John 19:28-30? You may also find the special video below helpful.
Some Inspiration
My song is love unknown by Samuel Crossman (1664)
My song is love unknown,
My Saviour's love to me;
Love to the loveless shown,
That they might lovely be.
O who am I,
That for my sake
My Lord should take
Frail flesh and die?
For the full text and intriguing history, click here. The musical setting by John Ireland is very effective (1925).
Hearers of the Word: Easter & Pentecost 2021
To get your own copy, click here.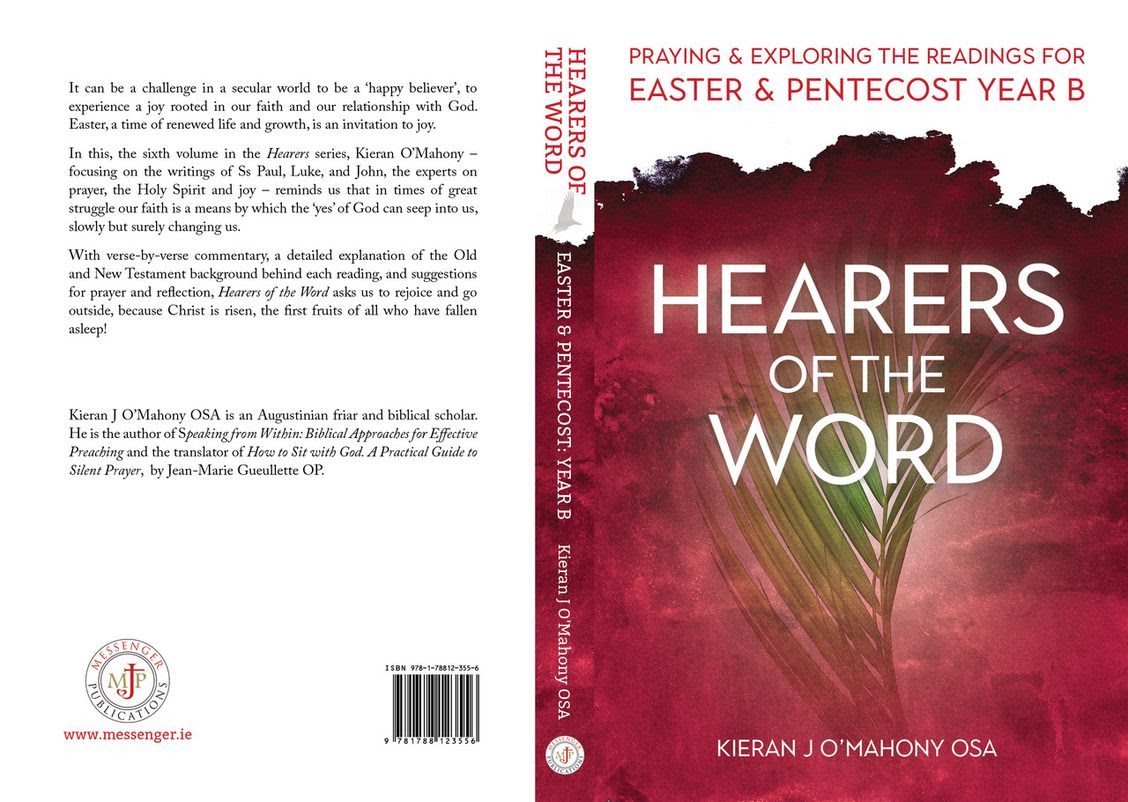 Wishing you all the every grace as Holy Week approaches.
Kieran J. O'Mahony OSA