For God so loved the world that he gave his only Son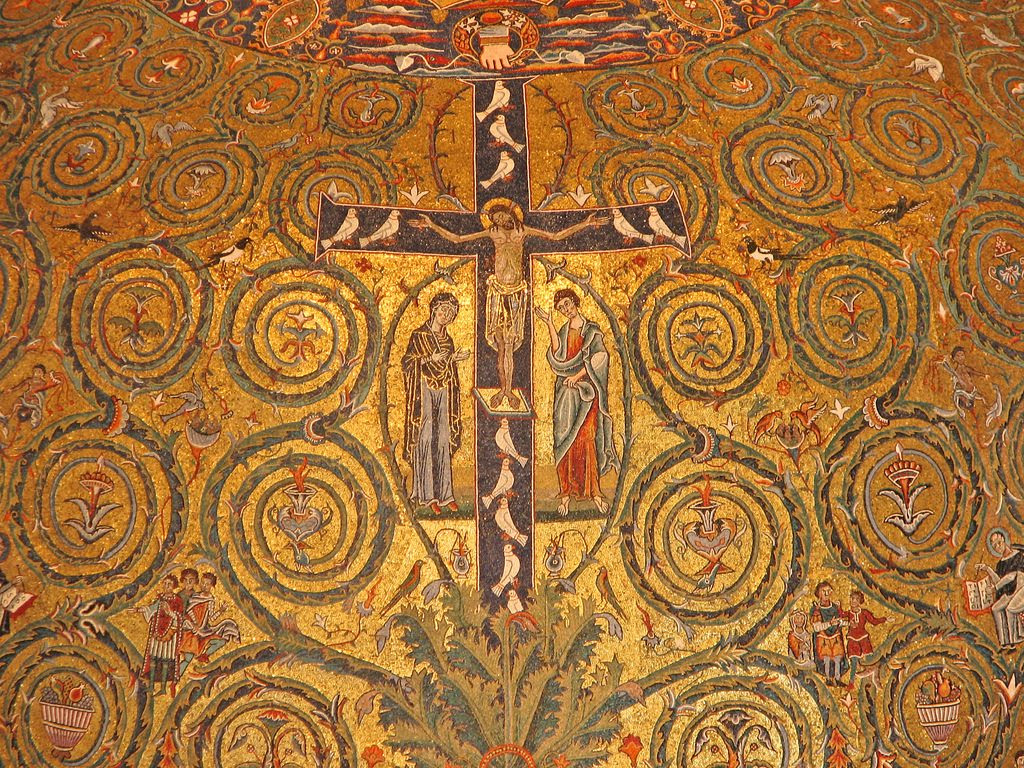 San Clemente, Rome
Welcome
A warm welcome to all as we move towards the fourth Sunday of Lent. It may well be that the first reading will have a special appeal this year, as it promises an end to the Exile. We have all be dislocated, to a degree, and our personal resources of resilience and hope are being called upon virtually every day. But there is also hope, as 2 Chronicles tells us. It is intriguing that the Jewish Bible ends with these verses — opening up a grand vision of liberation and home-coming. (The order of the books in the Christian Bible places Malachi last so as to make a seamless transition to the Gospel of Mark.)
The readings
Some inspiration
The setting of John 3:16-18 by Stainer in his oratorio The Crucifixion, is justly famous. Here's a fine performance from St Paul's Cathedral, with inspiring camera work.
In the 5th volume of my own Hearers of the Word (Lent and Holy Week, year B), the closing is essay is devoted to a brief presentation of salvation in John's Gospel.
May the grace of God be with us all in these difficult days!
Kieran J. O'Mahony OSA