"You are not far from the Kingdom of God"
Welcome
It can be helpful to ask direct and plain questions. This is what happens in this Sunday's Gospel: 'Which is the first of all the commandments?' We may smile at the context, which is the 613 commandments to be found in the Torah (by tradition the same as the number of seeds in a pomegranate) . Christian ethics and doctrine are also "rich" in rules and teachings. So, what stands at the very heart of our faith?
The "simple" answers given are simple to grasp but anything but simple to live. We are not just to believe that there is a God — we are to love God and in case we missed it how that is to be done it is spelt out: with all your heart, with all your soul, with all your mind and with all your strength. The second commandment, to love our neighbour as ourselves, is equally demanding, even costly.
As well as the reflection below from Pedro Arrupe, the passage from St Augustine further down may be of some help.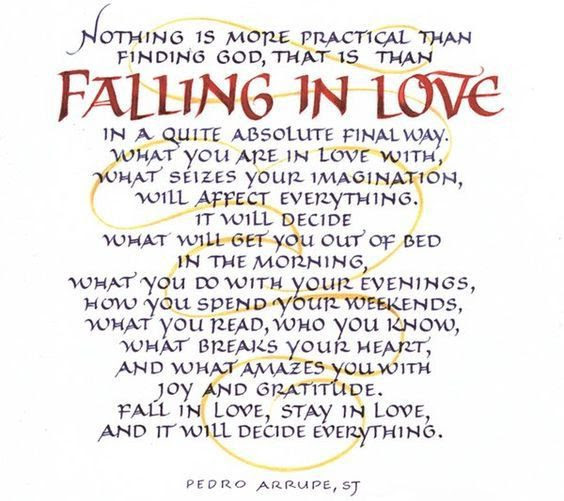 Some inspiration from St Augustine
You are told: love God. If you say to me, "Show me the one I am to love," what shall I answer, except what John himself says: No one has ever seen God? Do not think that you are altogether unsuited to seeing God — no, for John states: God is love, and he who dwells in love is dwelling in God. Love your neighbour therefore, and observe the source of that love in you. There, as best you can, you will see God.
So then, begin to love your neighbour. Share your bread with the hungry, and bring the homeless poor into your house; if you see the naked, cover him, and do not despise the servants of your kinfolk.
If you do this, what will you obtain? Then shall your light break forth like the morning. Your light is your God; to you he is the morning light because he will come to you after the night of the world; he neither rises nor sets because he abides always.
By loving your neighbour and being concerned about your neighbour, you make progress on your journey. Where is your journey, if not to the Lord God, to him whom we must love with all our heart and with all our soul and with all our mind? We have not yet reached the Lord, but we have our neighbour with us. So then, support the one with whom you are travelling so that you may come to the one with whom you love to dwell.
Bedell Boyle Lecture 2021
This year, the National Bible Society is delighted to welcome Prof. Helen Bond. All are welcome to this talk on the female disciples of Jesus.
Prof. Helen Bond (Edinburgh).
"Fisherwomen, Courtiers and Householders: Remembering Jesus' Female Disciples."
Friday, 5 November @ 7.30 pm.
Wesley House, Leeson Park, Dublin D06 N5P0.
Admission is free.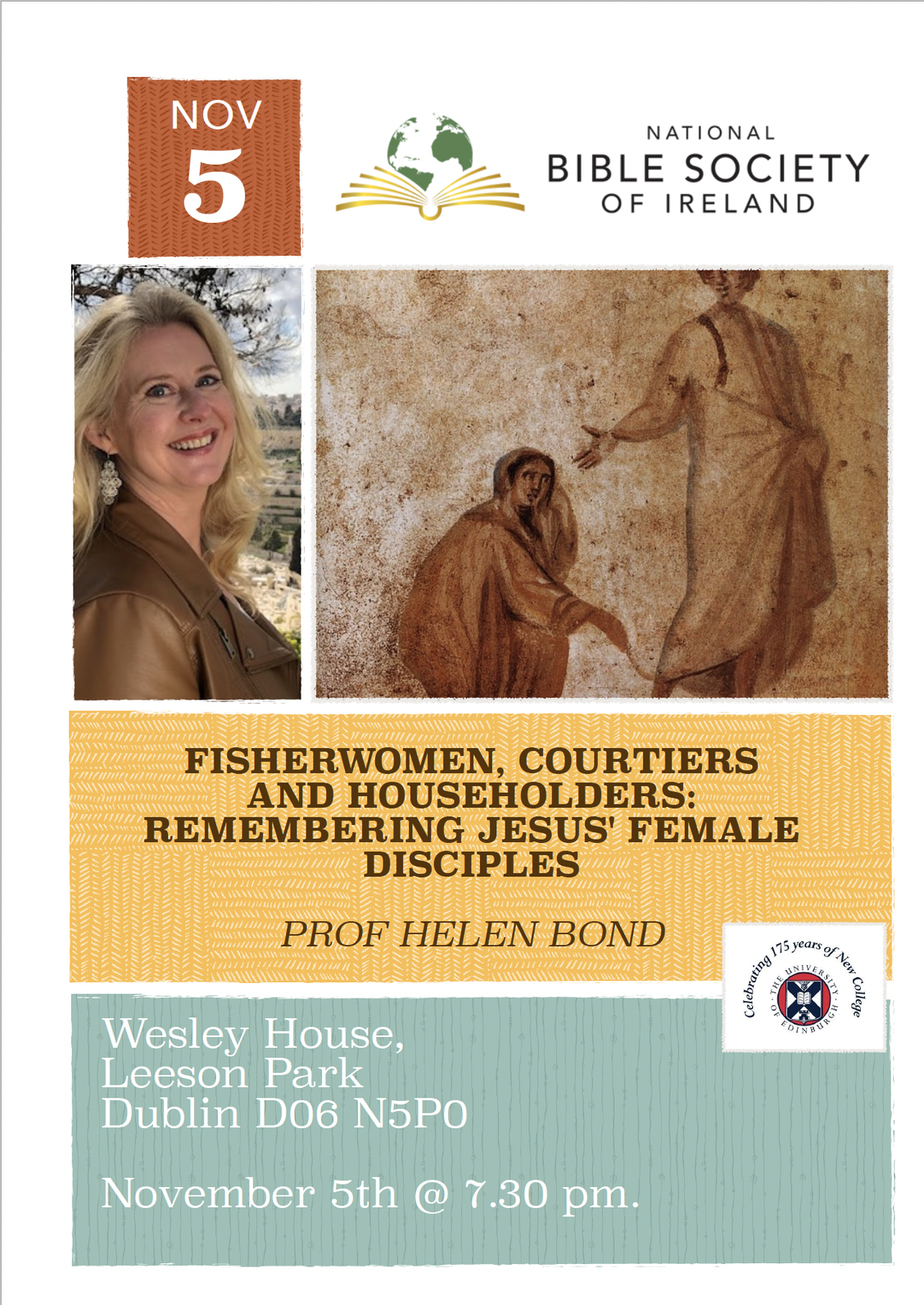 The grace of our Lord Jesus Christ, the love of God and the fellowship of the Holy Spirit, be with us all, now and evermore. Amen.
Kieran J. O'Mahony OSA