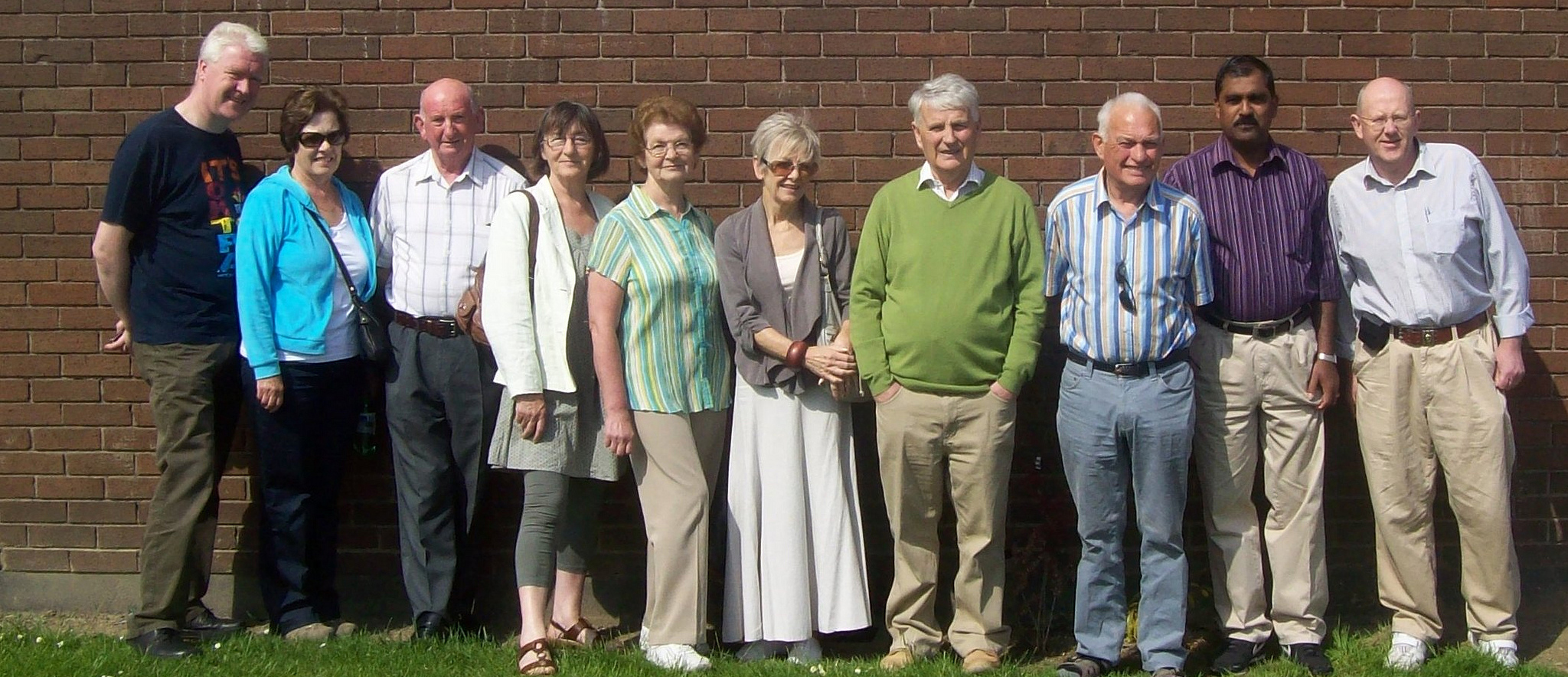 A wide variety of groups operate in our community, associated directly with the parish or having some mutually supportive engagement with us. Faith, social care, the work of justice and friendship are at the heart of our parish groups as we try to follow the great commandment to love one another.
St Vincent de Paul Society
www.svp.ie
St Ann Fettercairn Meet on Wednesday
Nights in St Ann's Resource Center at 7.30 P.M.
St Mark's Springfield
Contact St Vincent de Paul Society at (01)8550022
Total Abstinence Association

12 Maplewood Road, Springfield
Ph: 4519443
Contact Joseph Cannon
Meet Mondays in 50 Maplewood Road at 7.30 P.M.
Legion of Mary

14 Maplewood Road:
Phone: 4620373
Contact: Joseph Cannon,
President: 50 Maplewood Road Springfield Weekly Meetings on Wednesday at 7.45 PM.
111th St Mark's Unit C.S.I.

Marie Furey (leader)
Venue: St Mark's Scout Den,
Maplewood Road,
Springfield.
Contact Marie Furey at 083-1189636
Beavers: [Aged 6 – 8 years] Mon: 6.30 to 7.30 pm
Cubs: [Aged 9 – 11 years] Mon: 7.30 to 9.00 pm
Scouts: [Aged 12 – 15 years] Tues: 7.30 to 9.30 pm
Buion Marc Girl Guides

Contact: Selena – 086 8879202
Venue: Scout Den
Brigini Aged 6 to 10 years
Guides 10 to 14
Rangers 14 to 16
Scripture Study/Prayer group

A group of parishoners meet each Thursday evening at 7.30 pm in Shalom parish Centre to deepen their understanding of the Bible and its meaning for our lives. All are welcome
ST JOSEPH'S YOUNG PRIESTS SOCIETY

ST JOSEPH'S YOUNG PRIESTS SOCIETY – ST MARK'S PARISH SPRINGFIELD BRANCH. We are a group of lay people who meet monthly to pray for and support vocations to the priesthood. We meet on the first Monday of the month 7.30pm to 8.30pm in SHALOM (beside St Mark's Church). All are welcome to come along and pray for vocations. For further information phone Christy 014519443 or Robert 014511968