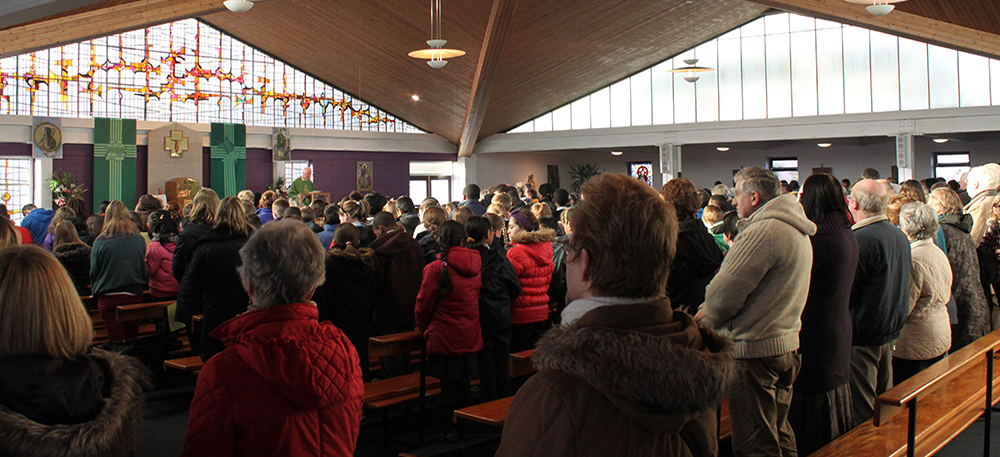 About St. Marks

St Mark's is the parish church of Springfield Parish. It was opened on the 25th July 1975. The parish was formed in 1972 and was constituted from Tallaght / Bohernabreena Parish.
The original temporary parish church stood on the site of the present day Scout Hall. There is a spectacular view of the Dublin Mountains from the church. Indeed, one of the Mountains is actually in the parish itself with about twenty families living on it.
Saint Mark's Junior and Senior Primary Schools stand just across the road from the Church.
With over 1,000 pupils between them they also represent the new Ireland with many of the children coming from Africa, India and Eastern European countries.
The community is an active one with a large involvement of many people in the organisation and running of the parish.